OUR HERITAGE Haddad Distilleries, established in 1990, is part of the Haddad Group. Its founder, Mr. Khalil Haddad has been in business for over 30 years. His humble beginnings started when he was a liquor trader owing a very small-size liquor store.  Through hard work, persistence and a professional sense of where he wanted to be in his field, Mr. Khalil Haddad became an owner and partner of several successful fast-growing companies, including 2 commercial companies and a production plant of Alcoholic Beverages. 

Mr. Yousef Haddad, the owner and General Manager of Haddad Distilleries has been in the manufacturing business for more than 12 years.  His knowledge, expertise, and passion lie in the results from the production and supervision of only the highest quality of alcoholic products; His international business acumen and knowledge about the trading sectors around the globe gave him the unique insights in the business and has distinguished him as an expert in his field

Haddad Distilleries have 9 segments of Alcoholic Beverages plus Liqueur.  They consist of Whiskey, Vodka, Gin, Arak, Rum, Cognac, Brandy, and Tequila, plus Liqueurs as Absinthe, Sambuka, and Grappa.  H.D. offers the market Imported and Local high-quality spirits.  An example of H.D.'s commitment to only the highest quality is a testimony to the import of liquid Scotch in bulk from Scotland with the highest quality of barley, malts and grain spirits to ensure the final result is only the very best.  The Scotch is voted and diluted to H.D.'s specially prepared specs in their distilleries located in Al-Fuhais. 

Owner –  Mr. Yousef Haddad
General Manager – Mr. Yousef Haddad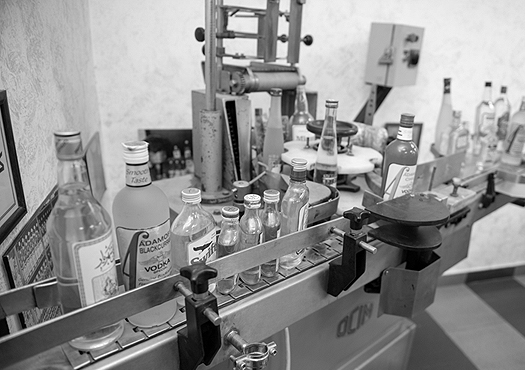 Our Vision
To continue to be one of the dominant companies in the Alcoholic Beverages field in Jordan, to run with the very best service, reputation in achieving in market principled / ethics with the best of the world. To continue to build upon the professionalism, of over 25 years of experience, and local know-how for the expansion into the export market from Asia, Australia, Africa, Europe to North & South America and to continue to forge associations and agreements with International Companies.
Our Mission
To achieve by hard work, our vision and our commitment to staff and our community. To provide consumers with quality products and services by using state-of-the-art technology and in the process ensure competitive leadership, skill and know-how to build timeless brands.
Our Objective
To achieve our Vision and Mission and what needs to be done to expand to international markets and participate in exhibitions.